Kids get holidays but you don't! You have to go to office, take care of million things and still a lot is always going inside your head. Ah…that sounds a bit of sad. You might be wishing if we were kids forever.
Well…just come back to reality. When you are not available to your kids, you want them to be doing something creative instead of just swiping right on tinder or swiping up on Tiktok. Oops!
So here are some of the unique activities which will help your kid's brain to unlock some new doors of ideas, connections, and intelligence.
1)  DIY Paper Bracelets
Very good in terms of being artistic and colorful. Your kids will have to cut pieces first into very precise or equal parts. This will encourage patience and quality-oriented personality. And then they will love painting it. See the full tutorial here.
2) Cute Artistic Collages
If you have children under the age of 5, then this activity is gold for them. Kids at this age love messing with different color paints and every single color stroke bring them immense satisfaction. You can then frame their beautiful messwork and put them onto walls. it will not only look gorgeous but also will be a lifetime memory.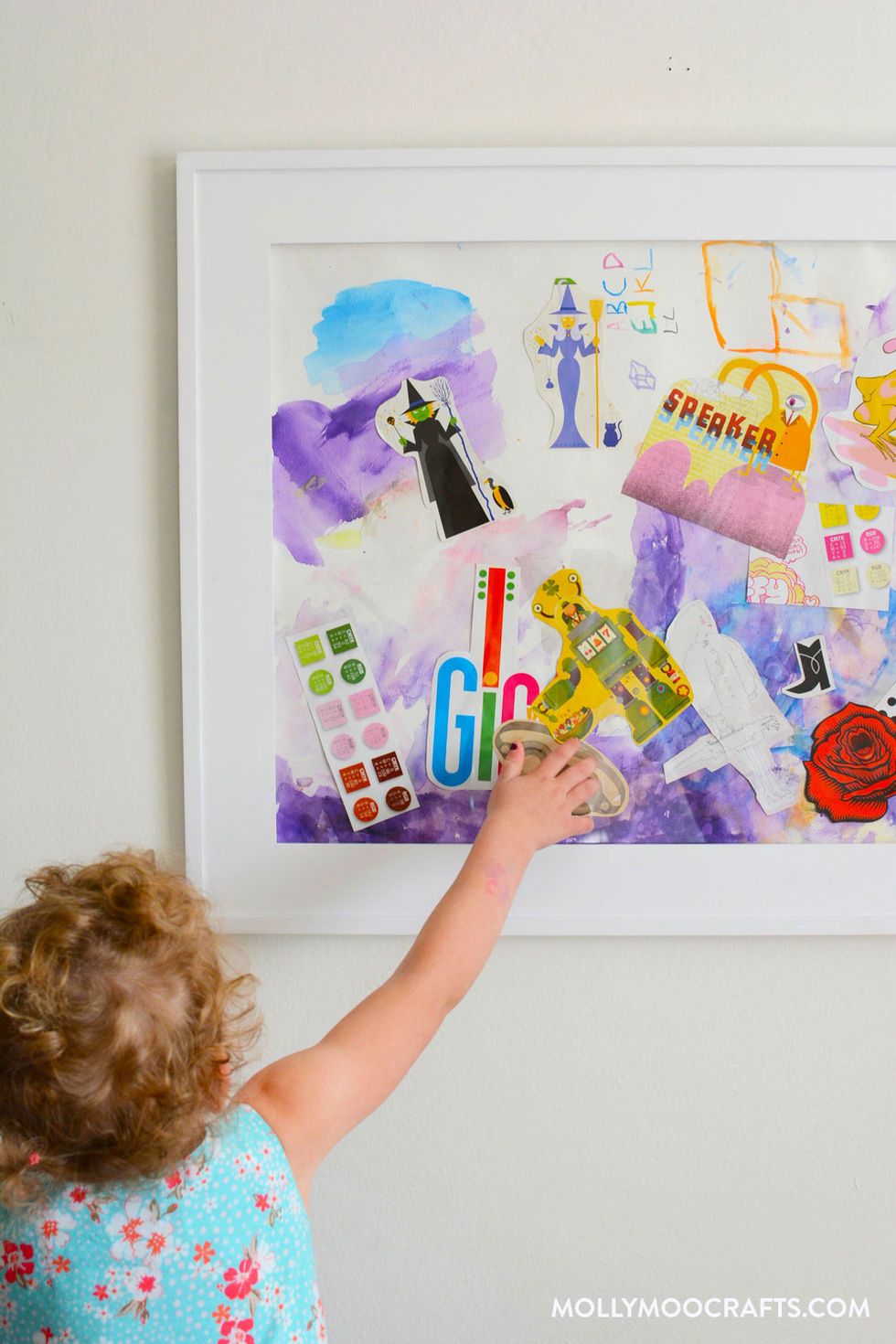 3) BUTTONS CARD IDEAS
Well, see the picture below and within the next moment, you'll know that the possibilities are endless. Never thought I could draw parachutes or ice-creams with these tiny buttons. And what's the next good thing? Well…these buttons are a fun craft supply to add to your paper projects. They are affordable, easy-to-apply, and come in a variety of shapes, sizes, and colors.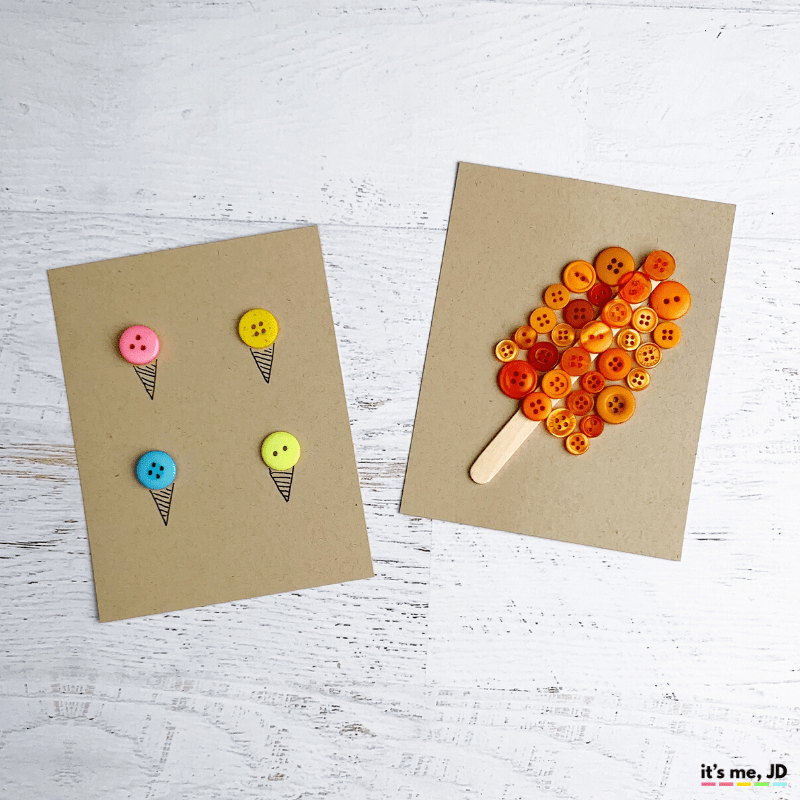 4) 3D Geometrical Bubbles
Well, at first, it might look silly to play with soab bubbles because it may create a lot of sticky waste. But hold on…there's a good side too. The formation of bubbles, the spectrum of light and finally rising above in the air is the beautiful phenomena of the natural physics. It really provides a hands on education of forming air bubbles into different shapes.
Step One Cut your straws. First cut each straw in half, then cut in half again. You will get 4 straw sections from each straw.
Step Two Thread a pipe cleaner through one straw and bend the end of the pipe cleaner to secure it at the end.
Step Three Thread two more straws onto the pipe cleaner.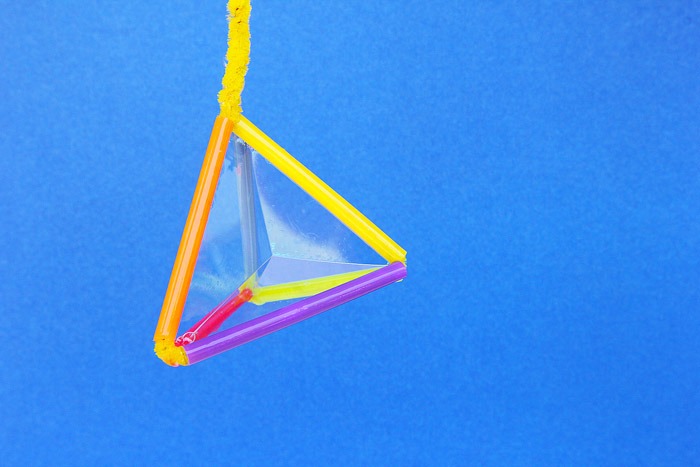 5) DIY TOY PARACHUTE CRAFT
It's one of the best craft ever. It pushes the child's enthusiasm and imagination to the peak! Children love throwing the paruchutes from a height and love it how and where it descends. They keep on doing from different places from all around the home. Best thing- it's super easy to create one.
Step 1: Gather your materials. You will need a dinner sized napkin, clear tape, a hole punch, yarn, scissors and a wee paratrooper ( we used our playmobil ambulance driver).
Step 2: Start by cutting 4 pieces of yarn all the same length ( we did about a foot).
6) Nail Polish Marble Art
This gorgeous art looks tricky at once but is very simple once you know how to do it. All you need is some different color nail polish and water to do it.
So to get started, you'll need some basic things:
Read further instructions on pinkstripeysocks.com
7) Pool Noodle Water Wall
This is so much fun activity, especially for the summer holidays. It's strategic, educative, and refreshing activity.
To make this water wall, you will need just 3 supplies:
3 or more pool noodles (ours are from The Dollar Tree)
zip ties
pegboard
You can create your pool noodle water wall however you'd like! Feel free to follow the pattern we did or just make up your own. Once you've decided how you want the pool noodles to go on the pegboard, just use zip ties to attach the noodles to the board.
Read the full guide at teachingmama.org
8) DIY Firefighter Costume
As the name suggests isn't it Super fun, right?! Making a fireman air tank out of recycled materials is an inexpensive and fun addition to a child's dress-up collection! The child's creativity and fantasy are fulfilled with this project. They must have seen many fire extinguishers many times on some floor in their schools but obviously they aren't allowed to touch it.
Materials Needed:
Plastic 2-Liter Bottle
1/2″ Vinyl Tubing, 1-3 Feet
Aqua Pod Water Bottle
Yellow Spray Paint
Hot Glue/Gun
Read full instructions at crayonboxchronicles.com
9) DIY Thumbprint Family Tree
In the age of Whatsapp, where people create a family group, hands on practice to embrace your generous family should not be left behind. Experts say that when children know their family story, they're happier and have higher self-esteem. And teaching them all about it couldn't be easier thanks to this hands-on project.
You can find the template on goodhousekeeping.com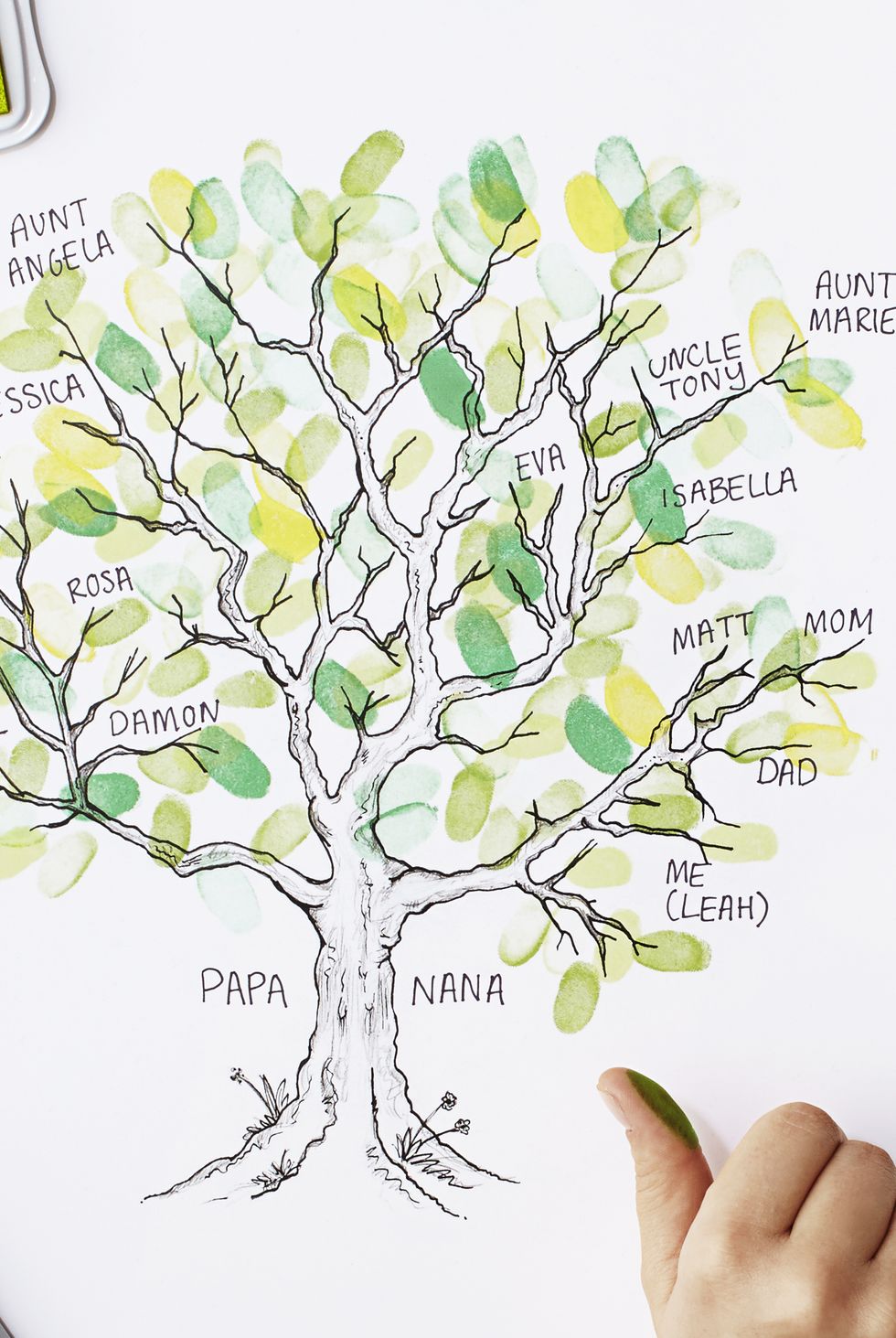 9) DIY Race Track
With the common accessories available and some clean open space, your child can be creative to create a race track or circuit based on his own imagination. He/She can put little objects like house, pillars, etc to make it look like a town. It's like the real world Sim City game. Don't forget the parking place!
Above Image sourced from lejardindejuliette.blogspot.com/
Loved these 10 fun activities? Let us know in the comments. Also, tell some of your ideas which can inspire other kids reading this. We will include those ideas in this blog and it will help us to list all 15!