So you have decided to bring a new wall art for your living room but the question is what type of art you should purchase? Because it's not a daily snack that you can experiment by buying a new one every time!
Usually, people replace their current wall arts in 5-8 years on average.
As of today, there are more than 80 basic wall art styles.
Abstract
Animals
Botanical
Scenic
Cities
Pop culture
Inspirational
Historical
Fantasy
Minimalist
And many others. But you get an idea you know…
THINGS TO CONSIDER WHEN CHOOSING THE ART STYLES.
YOUR PURPOSE
Think about it what's the main reason you wanna have new artwork? There can be multiple reasons. Here are a few examples.
You need something motivational over your office table so every morning it reminds you of some energetic thought.
You need a conversational starter in your living room.
A canvas print that represents your inner passion or something that connects you deeply.
Wall art to compliment your décor. It can be Scandinavian, farmhouse, modern, etc
You need a canvas art of a specific color, word quotes, etc
You loved your trip to France last year and you wanna bring in a black and white classy artwork of France
Most common – An abstract artwork to fill in the space because its so cool!
The list is endless. Decide yours. Okay?
Consider your room theme and colors.
An abstract canvas print might look good in any room style whatever. But a minimalist art with black illustration might look better in a Scandinavian theme. Similarly, nature subjects like mountain art go well with large living rooms.
Readymade or DIY
DIY
It's always good to participate and contribute your best to decorate your best. If you have time, you should definitely bring in a blank canvas and start painting your ideas. Here is a quick guide to preparing a Farmhouse Sign all by yourself.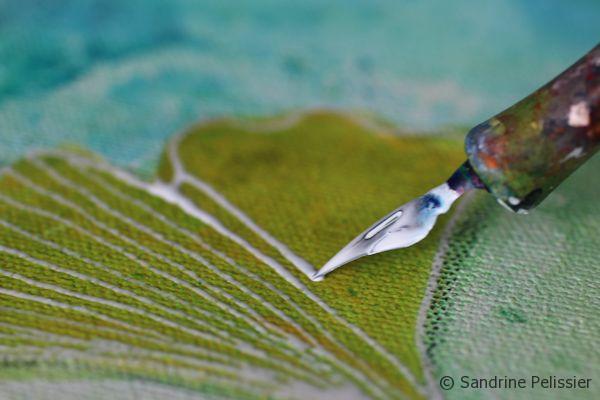 If abstract painting is your thing, you can initially rely on a reference picture for inspiration and maybe to help at some stages of the painting, but if you can manage to distance yourself from that reference picture, you will probably see more of a personal style emerging and leave more space for interpretation. In fact, you can learn how to paint an abstract art or scenic landscape step by step here.
Readymade
You can definitely buy canvas prints or paintings and they are by par much beautiful as it is always produced by talented and experienced artists. So this is a much better choice if you just don't want to mess with your time and hands. Instead of learning from scratch, you can help artists by purchasing their arts and contribute to art growth. And yes, you cannot do everything by yourself in this world.
SIZE and Framing
The ideal size(s) of the canvas art that you should consider are:
Landscape – 36×24
Portrait – 24×36
Square – 30×30
All the sizes are in Inches. Based on your room size, you can be flexible on this.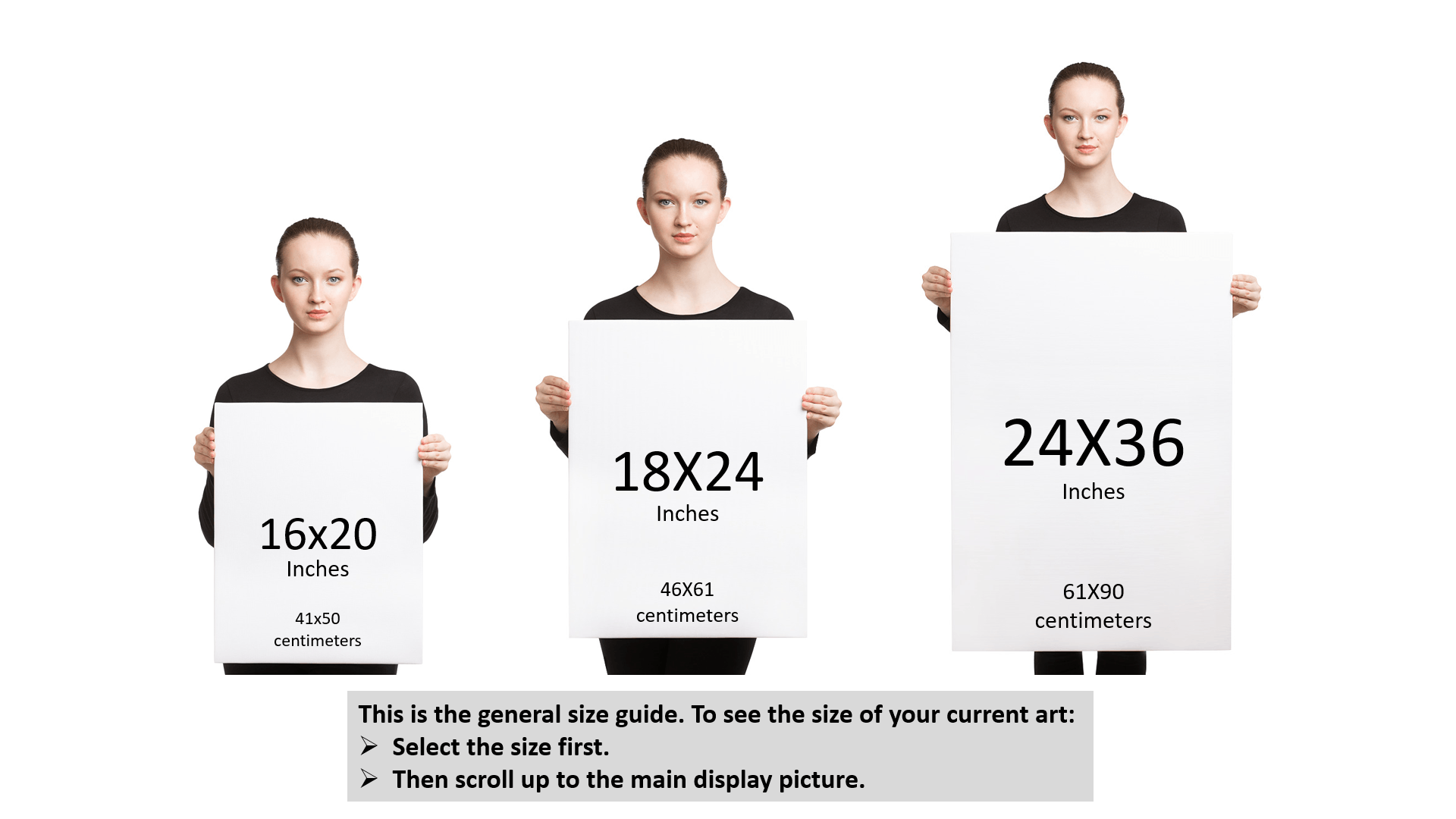 Frames provide strength, completeness, and a better look to your canvas. Your canvas print is gallery wrapped and mounted to a 2″ thick, elegant, black hard wood frame.  The art is inset, leaving a 3/8″ space between the art and frame, creating the illusion that your art is "floating."
Black & white matte frames have a sleek lacquer finish and are versatile enough to pair with almost any piece of art. Dark Brown can look great with rustic, farmhouse, nature, and photography prints.
If you wanna DIY, you can learn how to frame canvas.